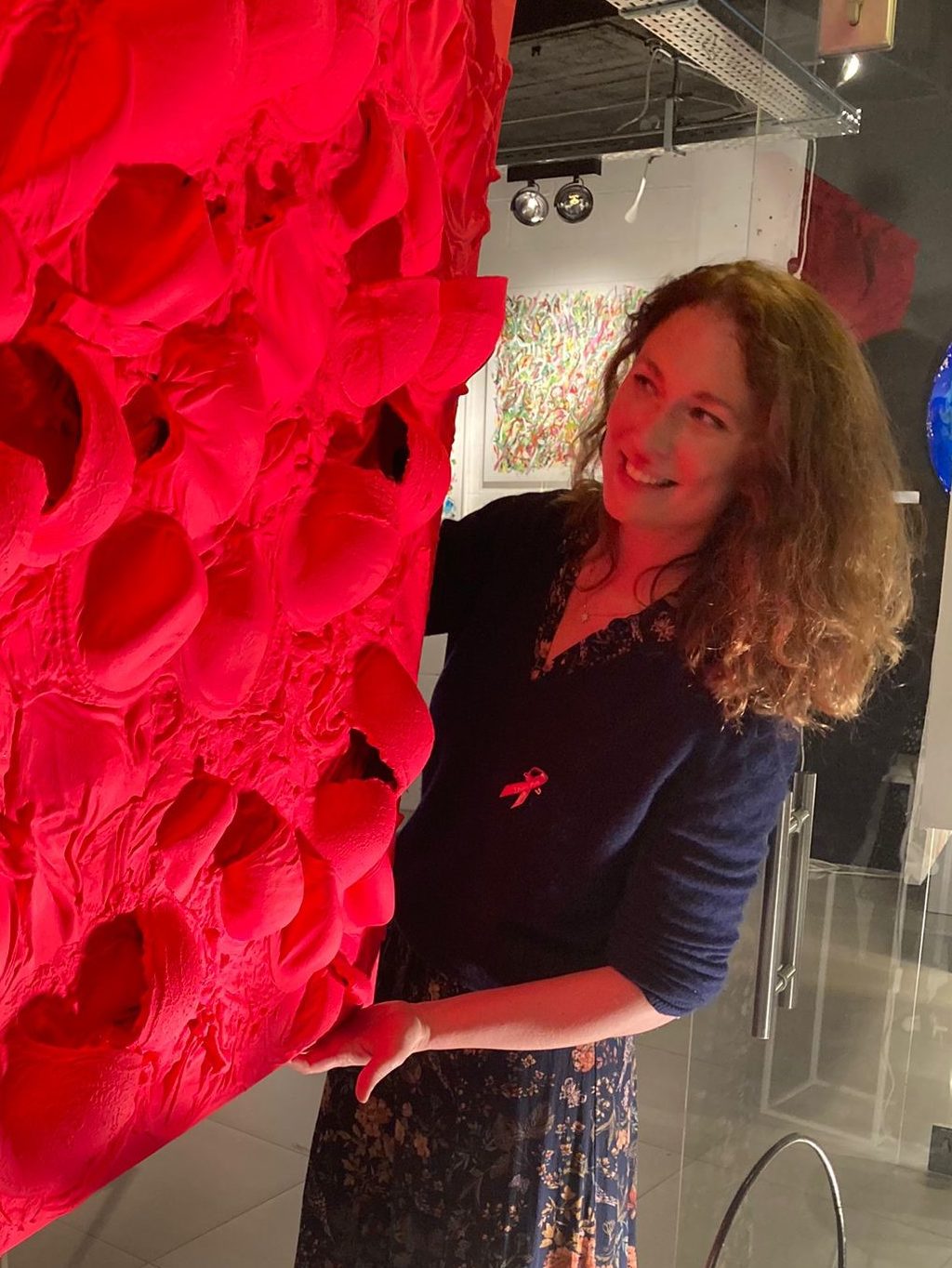 EN / FR

I am a self-taught artist born in Uccle (Brussels) in 1985.

I trained as a psychologist,
It is during my professional experience with young visually impaired and blind children that I was able to observe to what extent the sense of touch (of materials, textures) was an essential
dimension to connect with them and this has fed and influenced my art.

The textures and the reliefs are fundamental markers in the conception of my paintings.
My desire is to make you touch with your eyes.

Since then, the world has become a big playground for me.
I am learning to take a new look at the lost objects I find during my treasure hunts.

My objective is to sublimate everyday objects, to give them a second life.
I assemble them in mysculpture-paintings and divert them from their original purpose.

Medicine blisters, socks that have lost their halves, polystyrene… are seen with a new eye and mainly I would like to give them a new meaning and give them the opportunity to carry a message of awareness.

It is also a way for me to approach in a playful way the themes of overconsumption and recycling, as much for textiles as for plastic or medicine blisters.